You book the villa exclusively for you, your family and friends.

The villa has 2 bedrooms, 1 living room with kitchen, 3 bathrooms incl. toilet, balcony, terrace, pool and a 500 sqm garden.
One bedroom has 3 sleeping possibilities, the second room has 2 sleeping possibilities.
Our villa is family run. Most of the work is done by Saadet, the good soul of the house. Serhad takes care of your requests.
If you wish we can organize your complete stay. The airport transfer, boat trips, sightseeing, transfer to the beach and much more.
In addition, as our guest, you have a secure area with more information and voucher codes.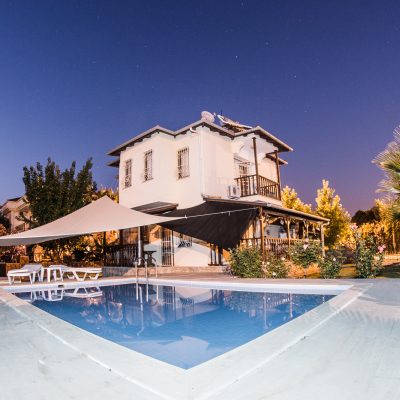 Your private pool
The pool is only exclusive for you. The depth of the pool is 160cm and has a length of about 8 meters and a width of about 5 meters. Sunbeds and awnings are ready for your visit.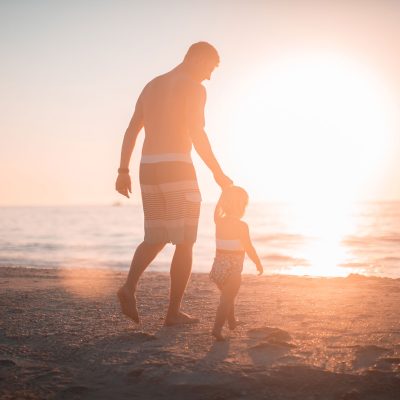 Summer feelings
Everyone has a longing for a vacation. The perfect vacation for you and your family is the one where you don't have to worry about anything and can relax your soul.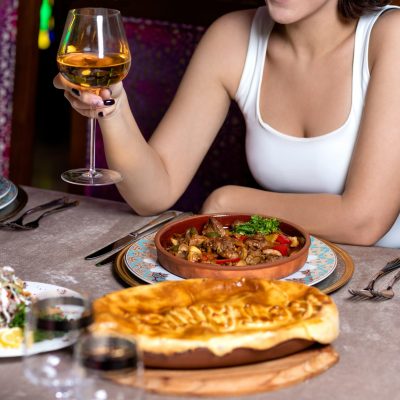 Delicious food
Turkish cuisine is very diverse. Most dishes are with lots of vegetables but also with meat. Everyone finds something to eat from kebab to schnitzel, everything is available in Dalyan.
No matter how many times you visit Dalyan, there are always new experiences to take home. There are almost no limits to the possibilities.